MATTHEW JONES
Matthew Jones, Managing Director, has spent 20+ years in the Biomedical Engineering Service Industry, providing services in both the public and private sectors, attending to the requirements of various institutions including public & private hospitals, day procedure centres, dental surgeries, medical clinics, emergency service providers, Registered Electrical Contractors (RECs) and the Australian Defence Force. During this time, Matt has operated as an engineer and business manager, driving business improvements and developing the technical skill sets of his staff and self.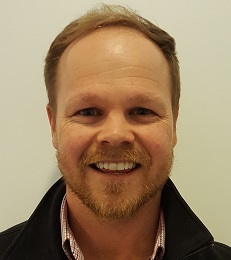 Achievements and Career History
Since July 2012, Matt has successfully established Biomedical Solutions and led the company during a solid growth period and through accreditation with the National Association Testing Authorities (NATA). Biomedical Solutions now provides services to over 150 client's predominantly in Victoria and throughout Australia.
In 2012, a career highlight was achieving accreditation with (NATA) for his previous employer – the first inspection body to be awarded NATA accreditation for testing to AS/NZS3551 (biomedical equipment), AS/NZS3003 (body/cardiac areas) and AS/NZS2896 (medical gas systems) in Australia.
In 2010, as National Manager for a new business product, Matt was responsible for the preparation of business plans and implementation of the business product, which ultimately yielded substantial improvements in associated KPI's such as market growth, customer satisfaction, financial indicators and staff development.
From 2006 to 2010, Matt was Regional Manager for a private Biomedical Engineering company and was responsible for the effective implementation, provision and contractual management of Biomedical Engineering services in Victoria for over 150 private and public hospitals, day surgeries and medical centres.
Matt also spent 2 and half years in New Zealand setting up business operations from 2004, and as Biomedical Engineering manager for Waikato District Health Board, was able to turn around the Biomedical Engineering Department into a functional and important department for the Waikato Hospital – an 800 inpatient bed tertiary level facility – and associated regional hospitals.
Since 1997, Matt has worked as a biomedical engineer, providing a variety of technical services.
Matt has a Bachelor degree in Engineering (Electrical) from The University of Melbourne and Master of Business Administration (Technology Management) from Latrobe University, along with a unique mix of licences and equipment manufacturer technical training to undertake and guide staff in the specialised work for the Healthcare Industry. Licence details include:
Licensed Electrical Inspector (M) – 980333 (Energy Safe Victoria)
Licensed Plumber (Mechanical Services – Medical Gases) – 101545 (Plumbing Industry Commission – Victoria)
Licenced Radiation Consultant – "Use" 100056788 (Department of Health – Victoria), "IA2" RL44749 (Environment Protection Agency – NSW)
Matt occasionally provides technical services in the business, although spends most time managing the key business functions of sales, purchasing, operations, staff training and technical development, and information technology.